Our People
A friendly, welcoming and inclusive community
Meet our leadership team
Leadership Team Roles & Responsibilities
The overall purpose of the leadership team at Prince Alfred College is to provide general direction and leadership for the College. Each member also oversees their respective management area.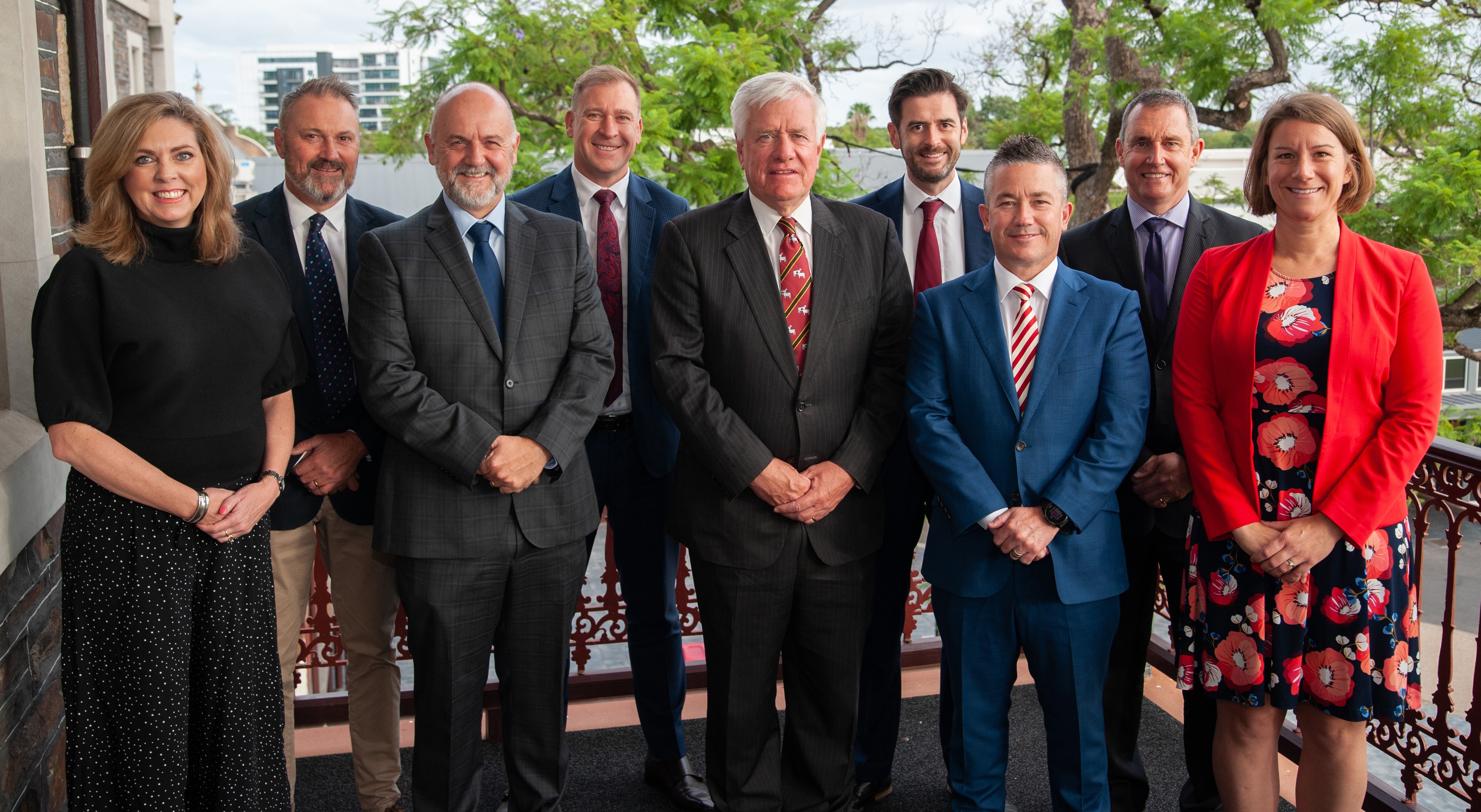 Headmaster | Bradley Fenner
CEO with overall responsibility for the College
Head of Secondary School / Deputy Headmaster | Greg Atterton
Operations and wellbeing programs of the Secondary School (Years 7 to 12), including boarding
Head of Preparatory School | John Stewart
Operations and wellbeing programs of ELC and Primary School (Reception to Year 6)
Director of Teaching and Learning | Martin McKinnon
Academic program, including courses of study, reporting and assessment
Director of Co-Curricular Activities | Troy McKinnon
Sport, performing arts, trips and tours
Director of Corporate Services | Steve Bacon
Finance, property and commercial matters
Director of Advancement | Helen Karapandzic
Admissions, marketing and communications, community engagement and events, old scholars, philanthropy and archives
Director of Human Resources | Elizabeth Tyson
Staffing matters including appointments, industrial relations and staff welfare
Our Governing Council
Prince Alfred College is governed by the Prince Alfred College Council which was established under the Prince Alfred College Incorporation Act 1878 (amended 2010).
The primary responsibilities of the College Council are to oversee the governance and strategic development of Prince Alfred College, and monitor and review the College's operations, finance, building, and risk and compliance obligations.

The College Council comprises seven elected members and two ex-officio members.